You Belong Here
---
"Joshua Hyde Public Library is committed to creating a community in which all patrons can participate in and contribute to the life of the library, regardless of race, gender, gender identity, class, religion, sexual orientation, or any other aspect of their identity. "
---
Community Read
Join us in reading any of the three books chosen for our You Belong Here Community Read! Books are available at the Joshua Hyde Library, Sturbridge Coffee House, Ohoodles of Doodles, Cedar Street Cafe and the Senior Center. Pick up your copy today, and join us for a book discussion in August.
American Street by Ibi Zoboi
Adult/Young Adult
On the corner of American Street and Joy Road, Fabiola Toussaint thought she would finally find une belle vie—a good life. But after they leave Port-au-Prince, Haiti, Fabiola's mother is detained by U.S. immigration, leaving Fabiola to navigate the grittiness of Detroit's west side; a new school; and a surprising romance, all on her own.
***The recorded session, led by TRHS teacher Rachel Hager and Bernard Cassamajor will be posted on our Facebook page in September 2021.***
---
The Year I Flew Away by Marie Arnold
Middle Grades
Ten-year-old Gabrielle finds out that America isn't the perfect place she imagined when she moves from Haiti to Brooklyn. With the help of a clever witch, Gabrielle becomes the perfect American -- but will she lose herself in the process?
---
My Day With the Panye by Tami Charles
Children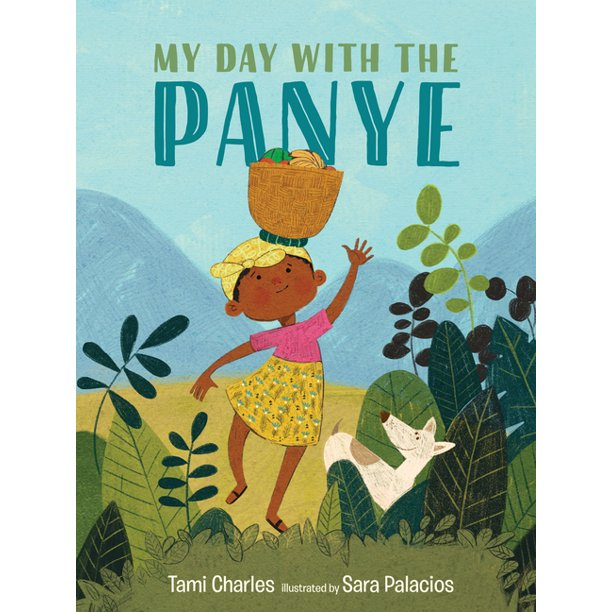 A young girl in Haiti is eager to learn how to carry a basket to market in an exuberant picture book with universal appeal.
"To carry the panye, we move gracefully, even under the weight of the sun and the moon."
---
---
Click on Upcoming Events for Details
Learn more about the You Belong Here programs and events we have scheduled!
---
Don't forget to stop by the Joshua Hyde Library to grab some of the free "You Belong Here" pins and bookmarks we have available!
---